Need a Bail Bond?
Call XXX BAIL Now!
1-877-399-9224 or 1-877-3XXX-BAIL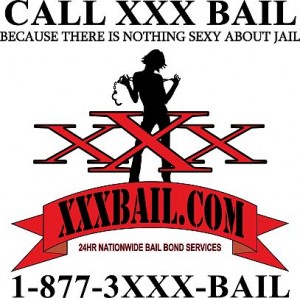 The licensed bail bondsmen and bondswomen  who are associated with  XXX BAIL are able to help you with all of your bail bond needs. We are one of the fastest growing bail bond referral services companies in the USA, and for good reason. We not only help you find bail bond agents, appeal bonds and Federal Bonds we offer Immigration bonds, and have the ability to help you get your life back on track.
Whether you are a Friend or Family of a loved one who has been incarcerated in a county jail, City jail, or a federal detention center we have the ability to give you timely and accurate information on how you should proceed with our services.  XXX BAIL  attributes it growth to our Knowledgeable, Professional, Courteous Agents and  referrals. Our referrals come by means of experienced Criminal Defense Attorneys, Defendants and their families who understand the need for Professionalism, Ethics and Discretion.
Thank You for visiting XXX BAIL.COM.
CALL NOW!     1-877-399-9224  or 1-877-3XXX-BAIL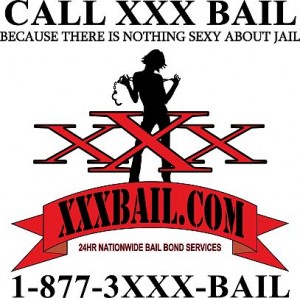 Get a free XXX Bail Bond T-shirt free with every bail posted.
If you want to order a shirt call the 1-877-399-9224
Seattle Bail Bonds, Las Vegas, Clark County, San Diego, Orange County, Spokane.  Sex Crimes, Domestic Violence, Dui and Drug Charges. East coast, West coast and all places in between, anytime day or night, any jail, Call XXX Bail 'cause there's nothing SeXXXy 'bout Jail!
1-877-3XXX-BAIL or 1-877-399-9224
Want to order a t-shirt? Use Google Checkout